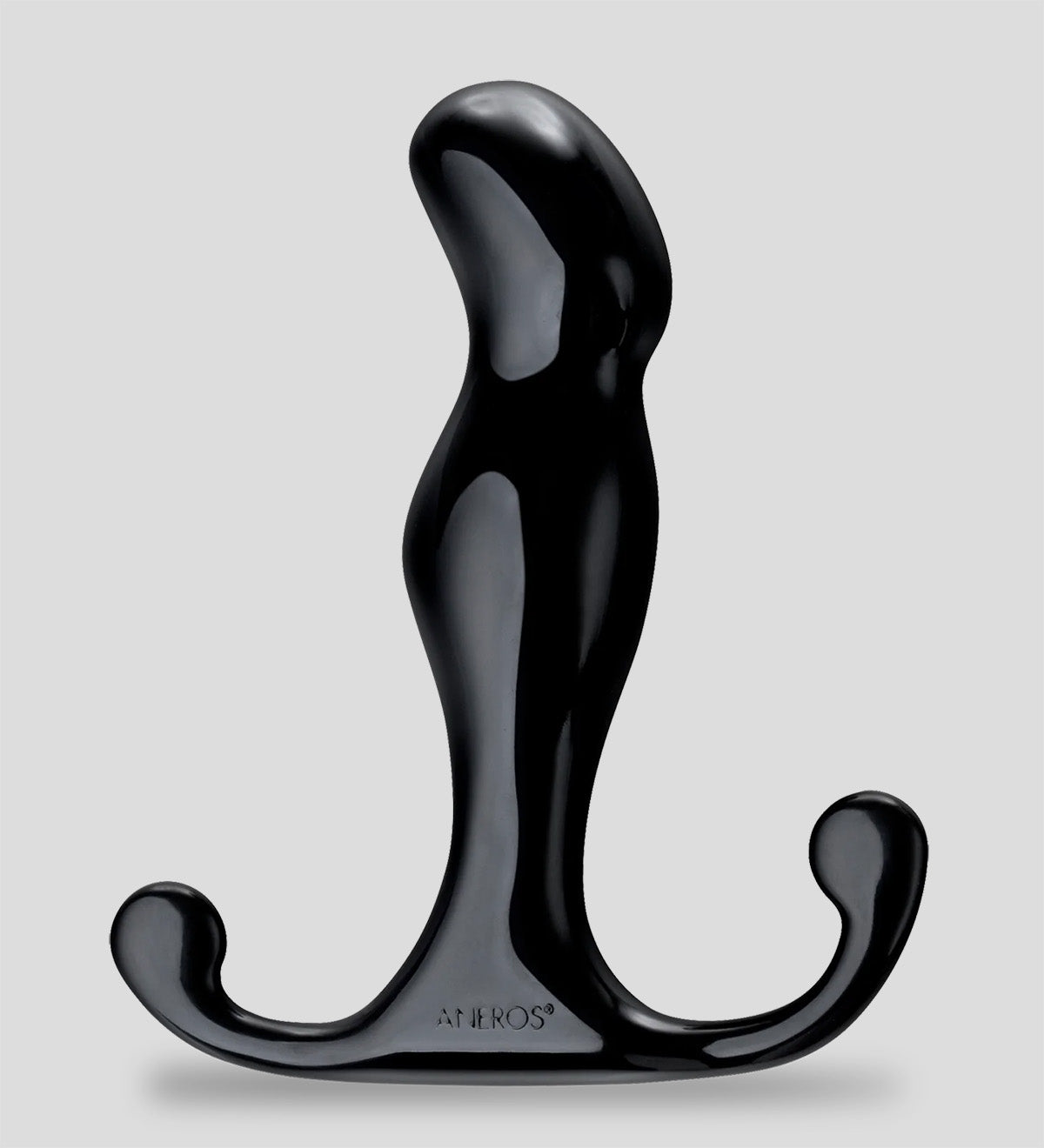 Progasm Jr.
Sale price
$49.95
Regular price
(/)
---
Upright style, angled head for more focused stimulation
Specially balanced for excellent responsiveness
Rigid high density, black thermoplastic for stronger stimulation
Glossy look and ultra-smooth feel
Stimulates 4 erogenous zones simultaneously
Excellent for users of all levels

Winner of the XBIZ "Sexual Health and Wellness Toy of the Year"
Specifications


A - Head Width: 1.0 in
B - Head Depth: 0.92 in
C - Mid Ridge Width: 1.0 in
D - Mid Ridge Depth: 1.15 in
E - Stem to Perineum: 1.5 in
F - Insertable Length: 3.9 in
60 Day Guarantee

All Aneros prostate massagers come with a 60 day money back guarantee. Visit our refund policy page for details.
Instructions and Care

For instructions on how to use your Aneros, read the How To Use section of the Learning Center. Visit our Care and Cleaning page for directions on how to take care of your Aneros.
Shipping

Free standard US shipping on orders over $75. Expedited shipping is available as well. International customers are responsible for any import duties.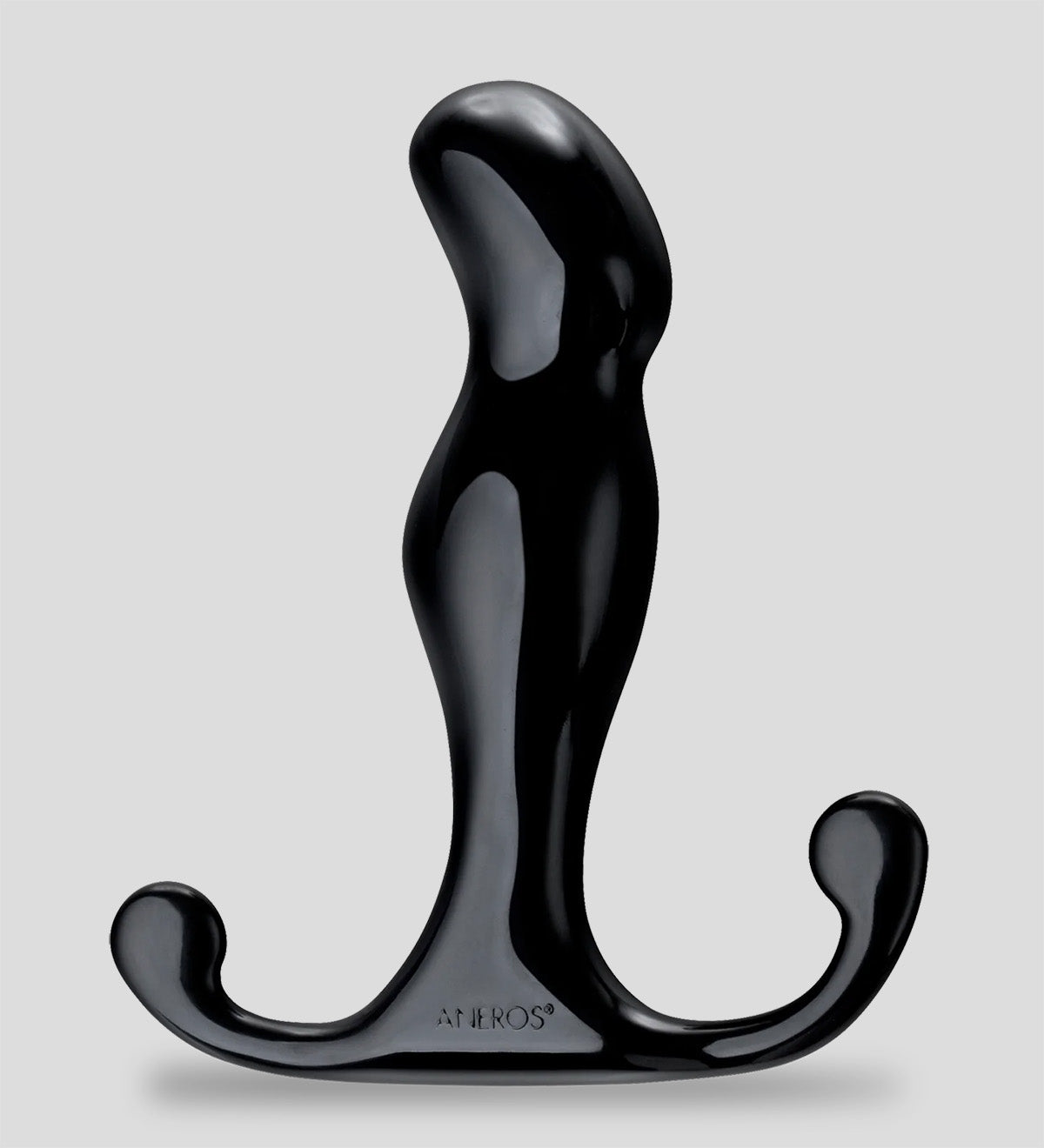 Progasm Jr.
Sale price
$49.95
Regular price
Choose options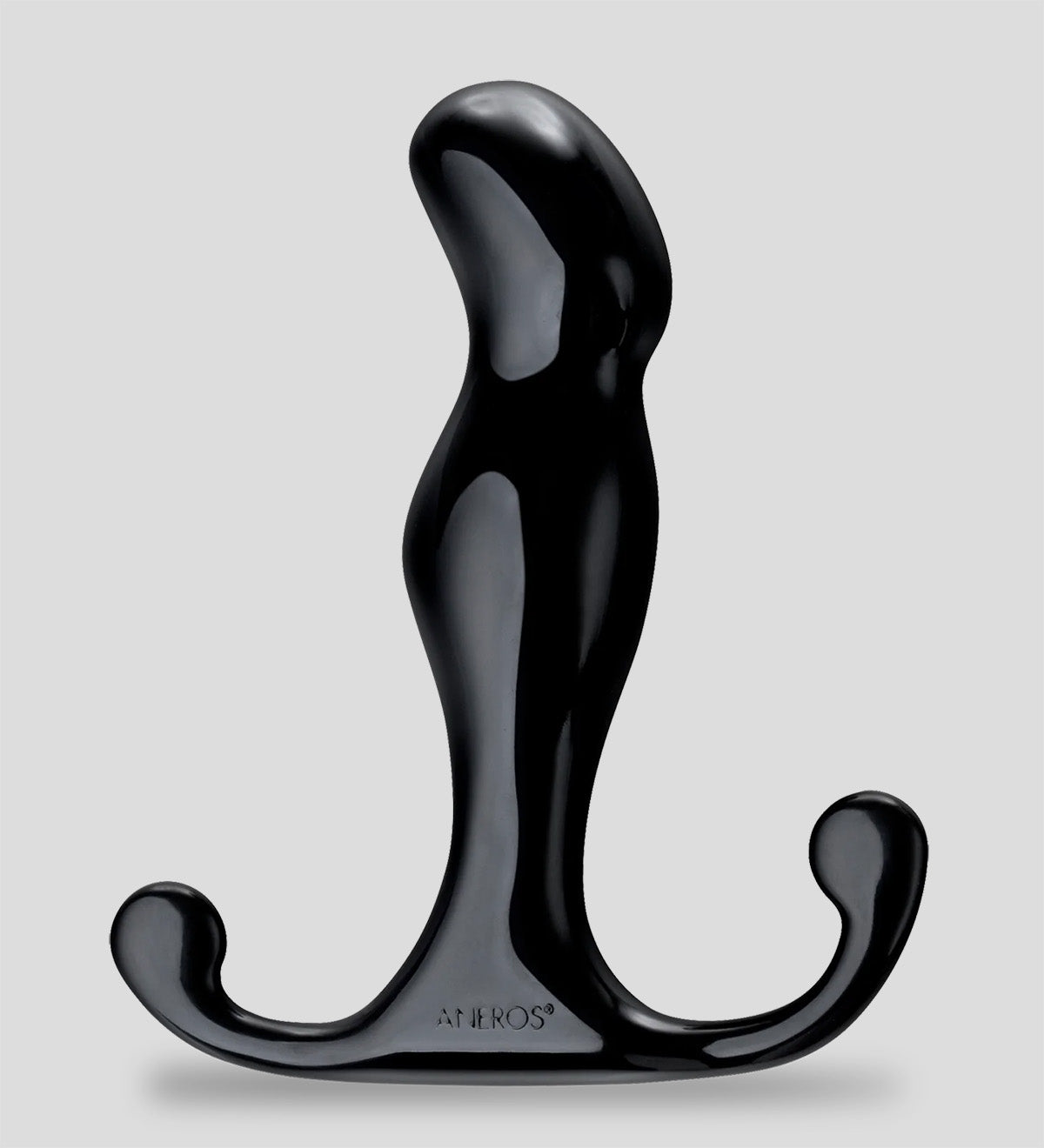 This is my first plastic models and I love how it's more slippery than the syn models. I get a lot of really good sensations from the Progasm Jr. and it always leaves me dripping. I might go on to try one of the regular Progasm models next.
Progasm Jr is my favorite aneros!
I am Brazilian. I'm going to type my impressions and ask Google translator to do the translation, so if the text looks strange, you already know the reason. My first aneros was a mgx bought here in Brazil by an official dealer.
After some time the official reseller stopped selling the products here in Brazil and I imported in sequence the helix syn, helix syn V and finally the progasm Jr. I loved the vibration sensations of the helix V, but the progasm was the massager that gave me the most delicious sensations, I don't know if I can explain it, but it touches deep down in a delicious way. I can feel and have other sensations. You are to be congratulated. But I think the company can improve in other aspects.
What is the reason for not having an official reseller of the aneros brand in my country? To import the other products I play for a redirector and pay the price plus the import fees and it is very expensive to have the products. I have the opinion that you should have a commercial partner for the resale of the products in the sexy shops of Brazil, or make the product cheaper for those who matter, since the price of the product added to the freight leaves the aneros with a very high price.
Excellent Pleasure Trainer
I enjoy electronic toys often. I deliberately chose a non-powered toy from Aneros because I learned how innately the device was manipulated by my own body to stimulate my own pleasure areas. It took some time to learn not to force it, to let go, and I'm really glad I did. I chose the Progasm Jr. because it felt like a balance between the Progasm and the Helix models. I like the feel of being filled, like the Progasm style, but I think I will get a Helix as my next toy. I like that the Helix is designed to target the prostate more, which is a major draw for this brand. I definitely recommend the Progasm Jr. as a way to learn what you're interested in with these toys.
Having Fun Gaining Experience
This isn't my first rodeo with anal toys, but this is my first Aneros and it's been great! I'm still at the stage where I can feel tingles all over my body, but haven't gotten the super O, but I'm definitely enjoying trying! Best part about this model is the hard plastic for easy cleanup and use with silicone lube so it doesn't dry up and you can use it longer. Thinking about sleeping with it or wearing to a movie theater maybe.