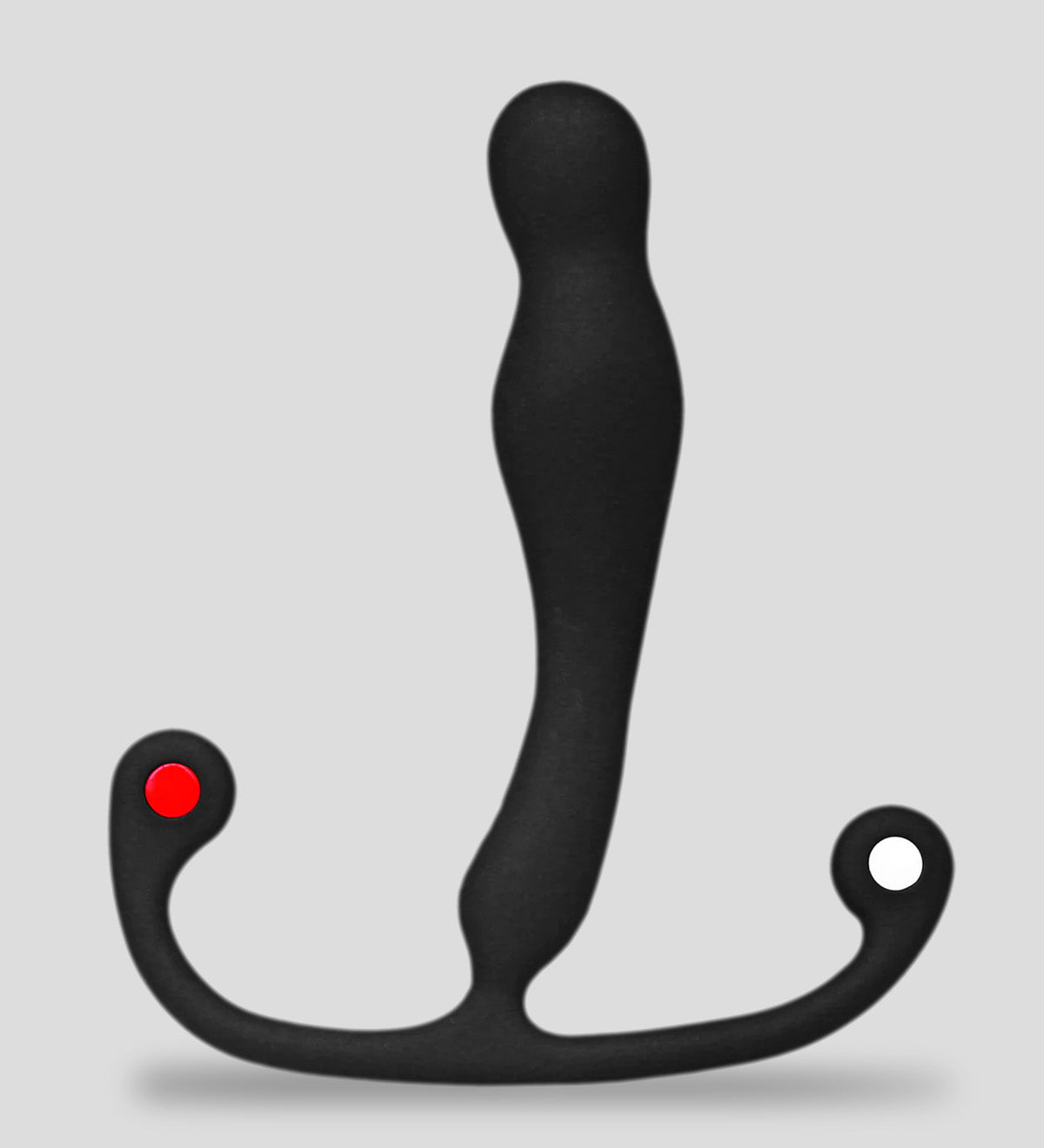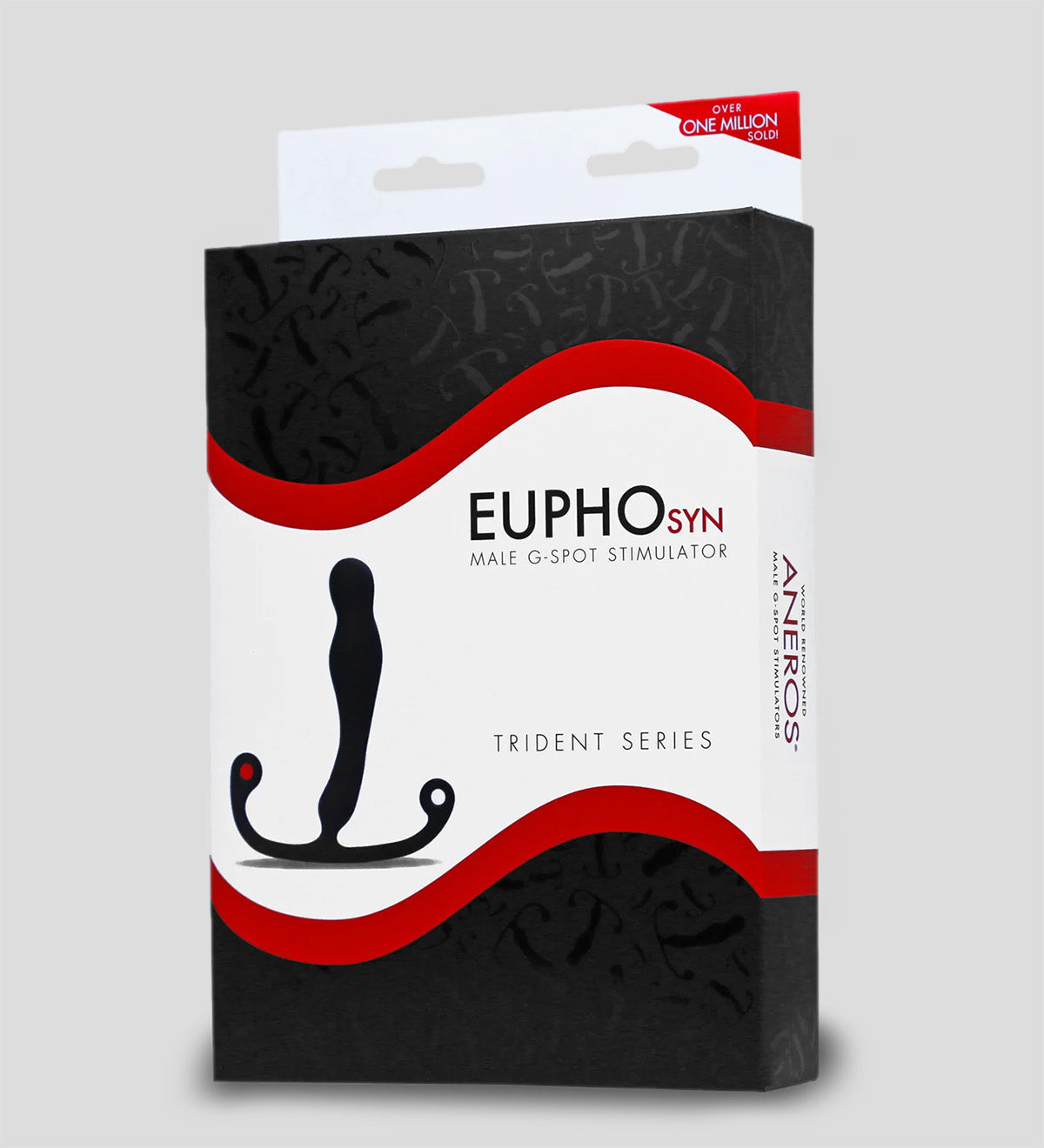 Eupho Syn Trident
Sale price
$69.95
Regular price
(/)
---
Silicone coated for the utmost comfort
Slimmest model with subtly focused stimulation
Specially balanced for supreme responsiveness
Stimulates 4 erogenous zones simultaneously
Excellent for experienced users, perfect ice breaker for new users
Uniquely Versatile

The Aneros Eupho is our most versatile prostate massager style. The Eupho Trident and Eupho Syn Trident are both excellent choices for both beginners and advanced Aneros users, but for different reasons.

The Eupho style's unintimidating slim profile makes it appealing for those new to Aneros prostate massagers and anal play.

That slim profile also allows it to move freely during sexual intercourse for longer, stronger orgasms. No matter what your experience level is, this characteristic makes partnered sessions more enjoyable.

The more experience you gain with our products, the greater control you will have over any Aneros through your highly developed pc sphincter muscles. With the Eupho, an experienced user can utilize its slim design and subtle curves to allow it to dance all over the prostate, giving them sensations not found with our other models.

We like to compare the Eupho to a high performance sports car. Even at "low speeds" it's a lot of fun and powerful. However, it's not just a garage or parking lot beauty. An experienced user can make the Eupho perform like the way an experienced driver can a top sports car.
Specifications


A - Head Width: 0.7 in
B - Head Depth: 0.7 in
C - Mid Ridge Width: 0.8 in
D - Mid Ridge Depth: 0.87 in
E - Stem to Perineum: 1.5 in
F - Insertable Length: 3.8 in
60 Day Guarantee

All Aneros prostate massagers come with a 60 day money back guarantee. Visit our refund policy page for details.
Instructions and Care

For instructions on how to use your Aneros, read the How To Use section of the Learning Center. Visit our Care and Cleaning page for directions on how to take care of your Aneros.
Shipping

Free standard US shipping on orders over $75. Expedited shipping is available as well. International customers are responsible for any import duties.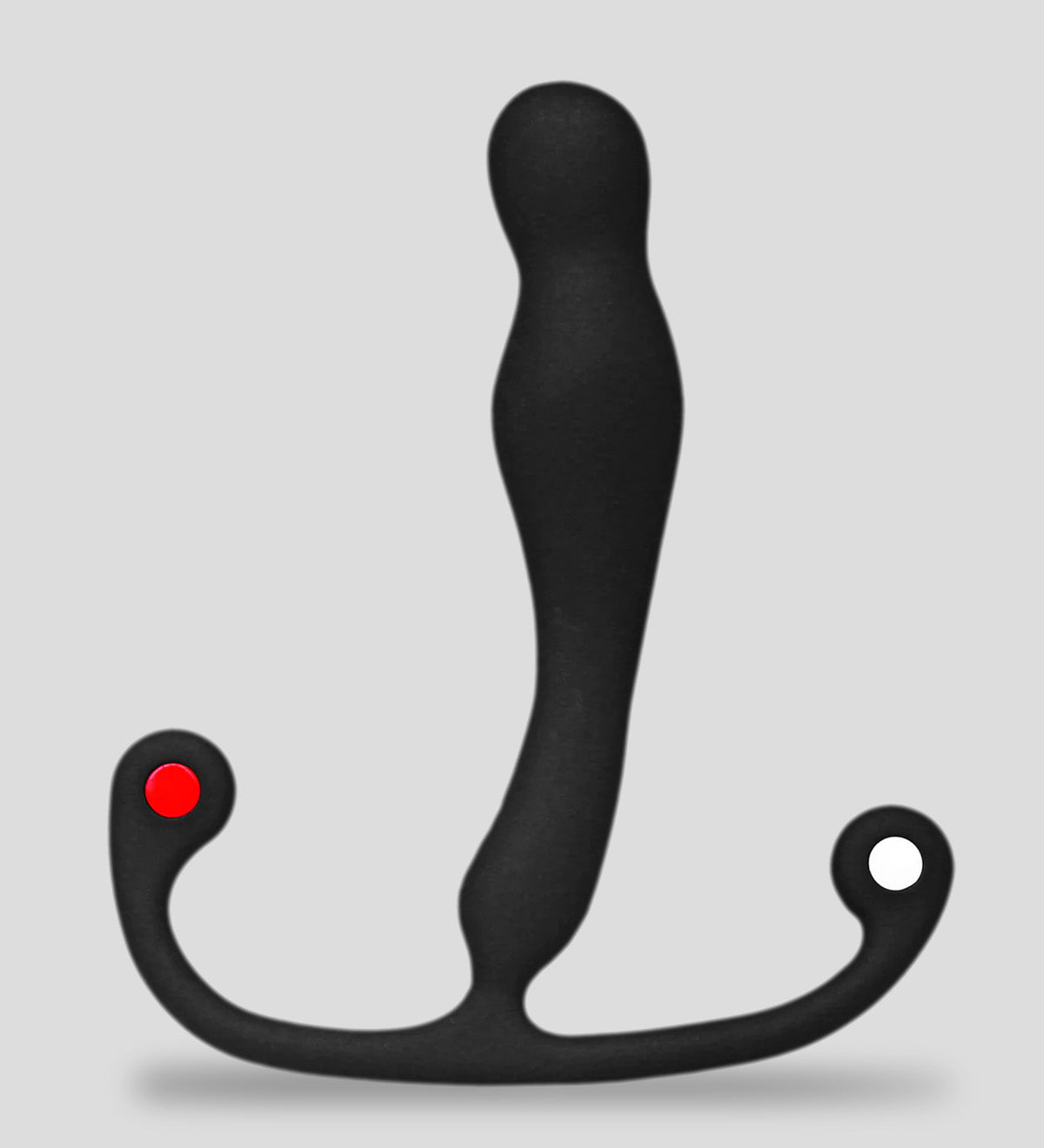 Eupho Syn Trident
Sale price
$69.95
Regular price
Choose options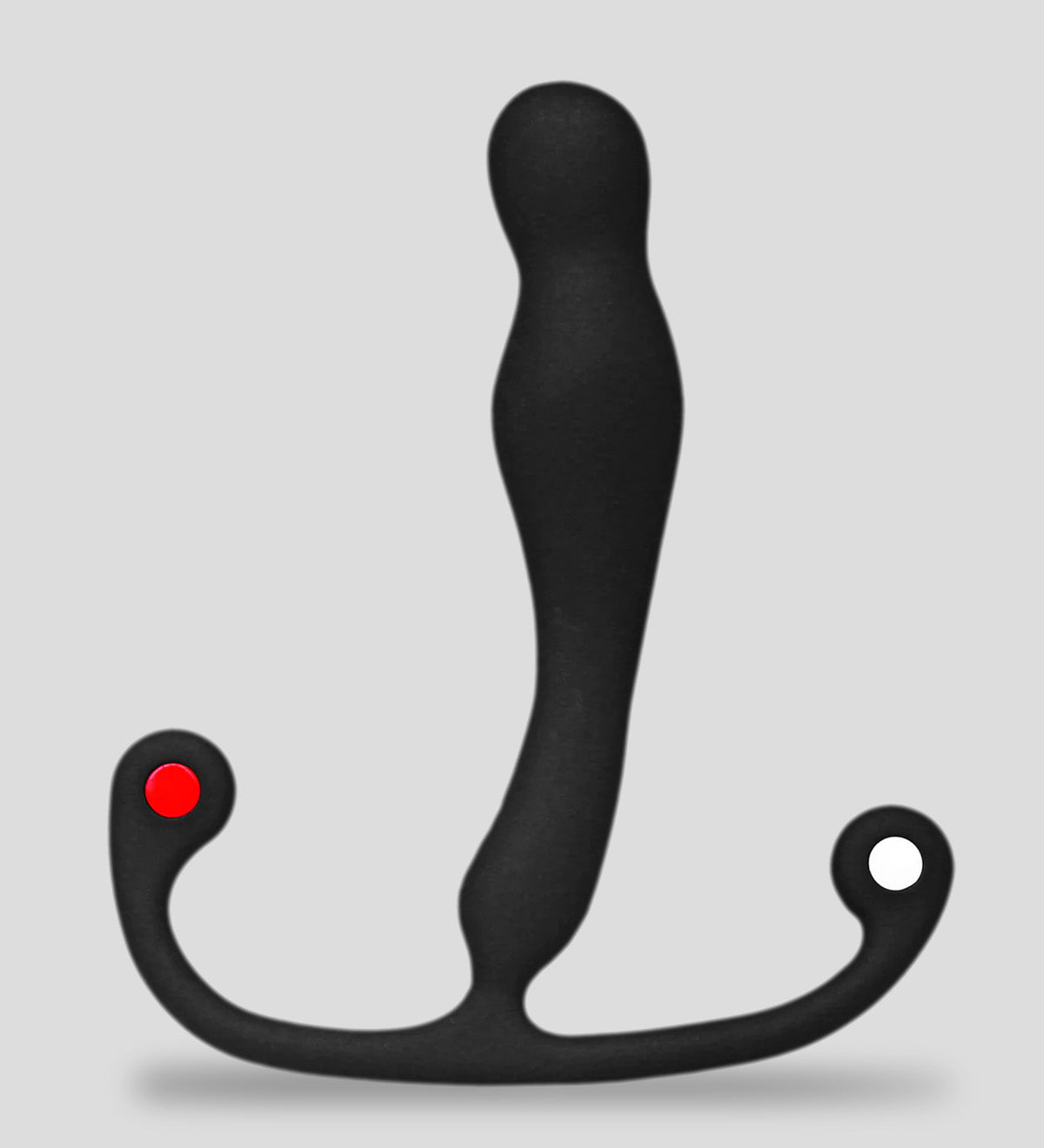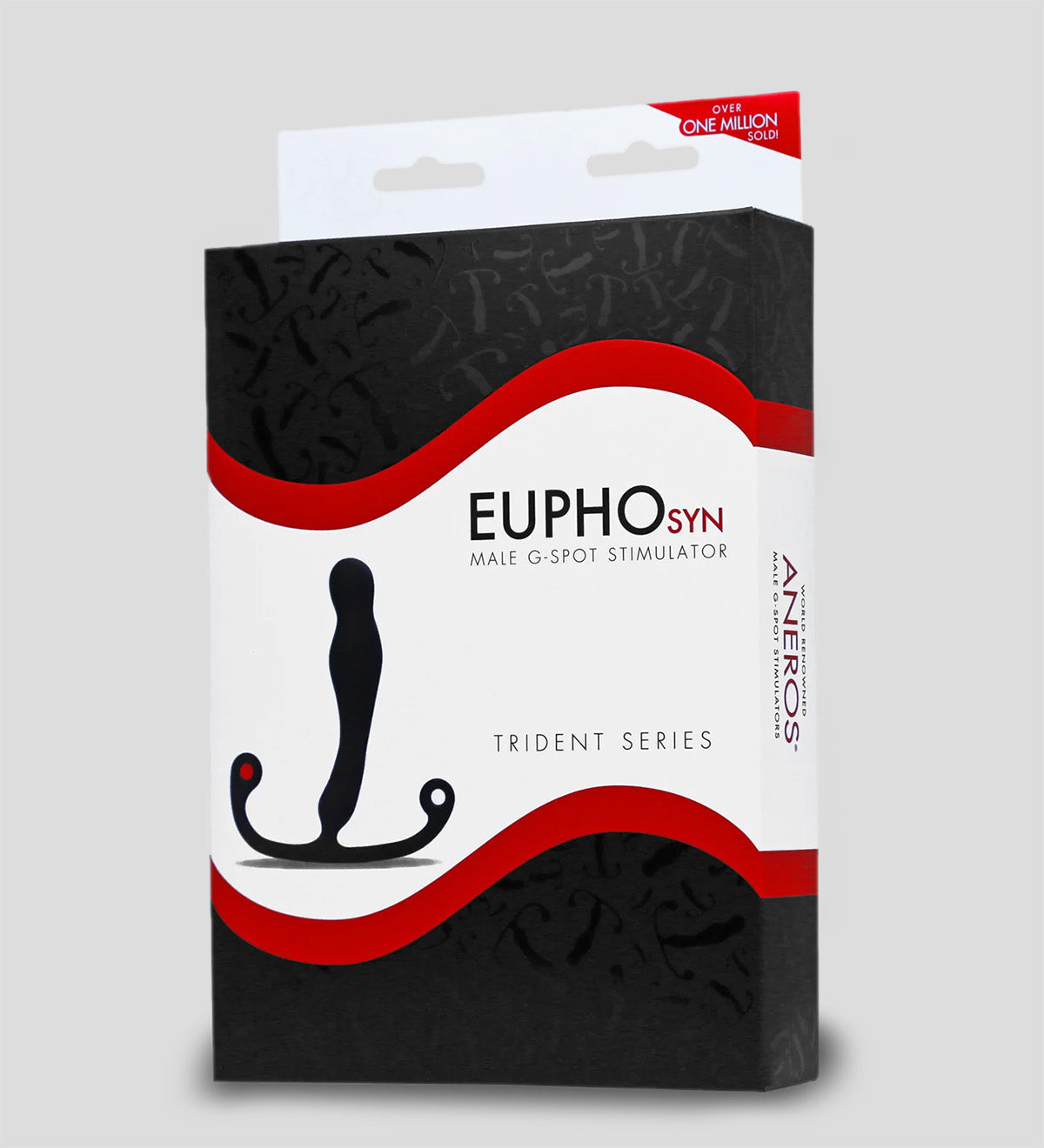 Great first massager
This is my first prostate massager and I love that it is not too thick. It provides intense pleasure that sometimes puts me a sleep. Looking forward to moving up to the thicker massagers in the Aneros family.
Amazing!
The Eupho Syn has been the most pleasurable solo experience I've ever had!
Don't let the size of the Eupho fool you! At first I was deceived into thinking bigger and thicker would produce better results! As time and more experience went by, I soon realized that mental focus along with breathing and muscle control is what mattered! I can now achieve outstanding Os and super O's during every session and enjoy them with every Aneros from the Eupho to the Progasm and each Aless session!
Loving the new organisms
I have used the Trident 4 times now over the last two months. The first time I experienced some brand new feelings I had not had before. A nice introduction. The next 2 times, not so much, but from reading everything, it says to just keep going. So that is what I am doing.
I just tried it a fourth time and this was very different. It went in like as if it knew where it was going. I realized this is different and was going to be new and I was excited. I had written down all the breathing and contraction steps on a card from reading the steps in the forum, and was was able to follow that process.
After about 45 minutes things started to happen. I think part of the process is realizing that the feelings aren't coming from the prostate itself. It is the prostate that gets it going, but that isn't were it happens. That is what I think, but maybe I am wrong. It is more lower body and internal. This was a lot of fun. The feelings went on for about 15-20 minutes. I also really focused my mind on thinking inward and drifting.
I am excited to see what happens the next time. I don't know what the SO are. How big a thing that is compared to what I have been having. I feel that this a learning journey and lots more to come and hopefully it will keep growing. Especially if this time was any indicator.
Amazing!
I don't really have the words to describe how much I love my Eupho... Easy 5 stars, and maybe the best $70 I've ever spent.